The backhoe loader is a huge construction machine used to dig the ground. It is similar to a tractor, but has a huge bucket attached at the end of a 2-part pivoting arm. Companies have to transport these equipment long distances. Even if it is machinery with steer and wheels, the backhoe loader is designed to be driven across a construction site. The move can financially be high because the backhoe loader travels 22 mph and burns a minimum of 1.1 gallons of fuel in an hour. Consider the numbers and calculate the distance and cost. The consequence will dent your wallet.
Hiring reliable equipment shipping services is the only option. Ship A Car, Inc. has been offering safe equipment transport services for companies that need to buy or rent including farming, construction, energy, manufacturing, and retailing.
Reasons to choose equipment transport services
When you have to transport heavy machinery, pieces choose professionals because of the following reasons.
Have necessary tools
Undoubtedly, professionals are the best option because they have the necessary tool needed for safe shipment. Many companies recommend flatbeds for transporting backhoe loaders across the country. You may feel that open-air shipping means exposure to elements like snow or rain or dirt but these concerns don't satisfy reality. It is safe because the backhoe loader will be sufficiently secured and covered for protection from elements during transit. Choose closed-containment shipping only in case of international transport.
Have insurance
You have to consider the worst scenario because the backhoe loader is a costly asset. You need to protect your asset against all kinds of wrongs that can happen during transit. Professional transport companies carry insurance coverage and take responsibility for the heavy equipment during transit. Insured is an unclear term, so ensure to ask them about policy terms to know the coverage level.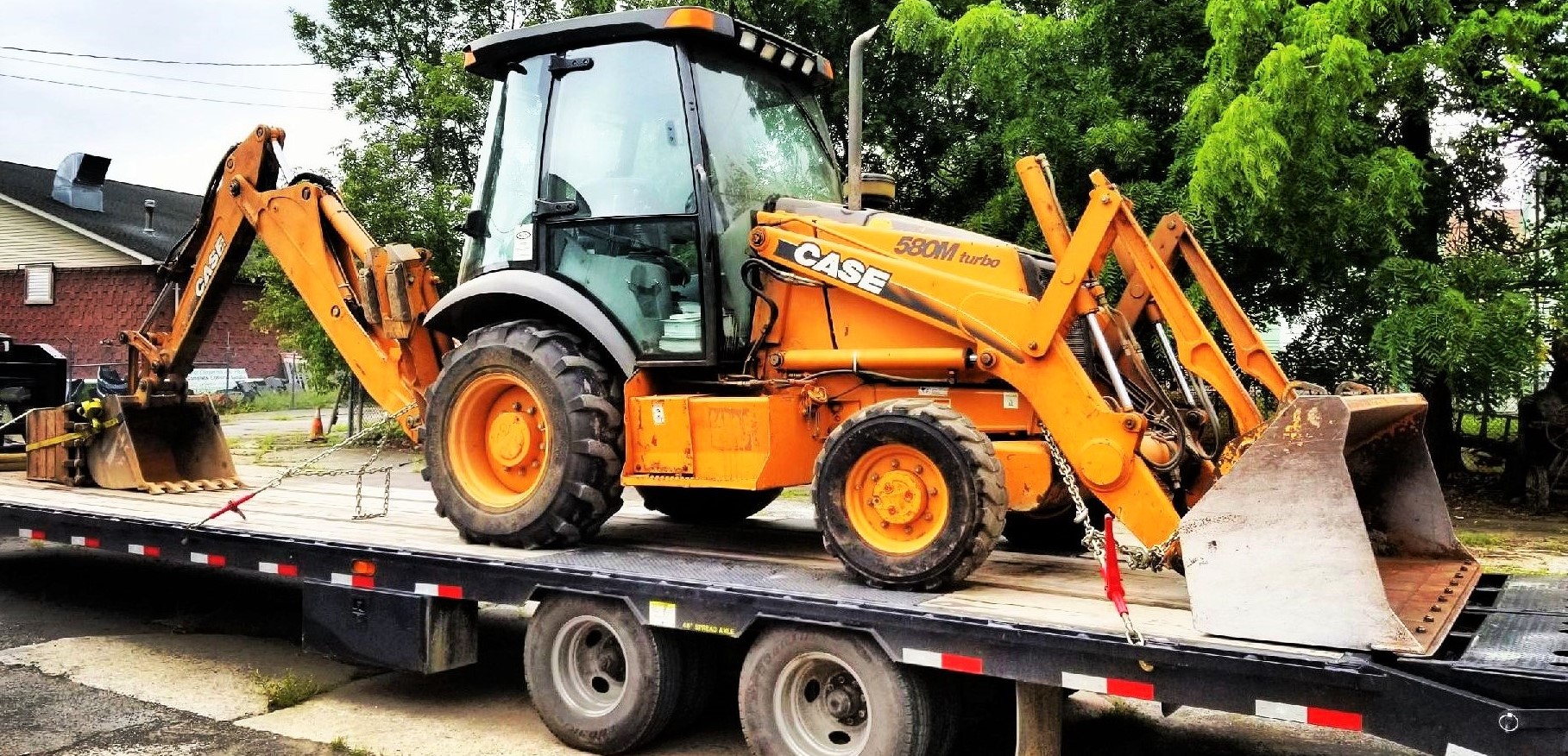 Hires experienced team
It is a big advantage to work with a well-trained and knowledgeable moving team. The highly-trained team has practical knowledge about loading, securing, transporting, and unloading heavy construction equipment. Check if the potential moving company has transported backhoe loaders, it helps!
More efficient
Strategically, transporting your backhoe loader through a reliable shipping company seems logical. If it was an independent task then think about the stress and worries of moving this huge and heavy equipment piece. It includes renting a capable vehicle, getting the right tools for securing the backhoe, hiring a driver as well as covering the expenses if something went wrong. It is not a beneficial strategy considering the energy, time, and money to be spent.
How to find the right equipment transport company?
Do some research about the potential company to see it has….
The right experience
Proper tools
Sufficient insurance
Necessary credentials and license
If everything checks out then the shipment will go smoothly. If you find that the potential shipping company lacks in the above then keep looking! Many companies claim to get the task done but either lack tools or experience thus placing your equipment at a risk.